August 1 - August 7 is celebrated around the world as World Breastfeeding Week. As Kale gets older and we continue to nurse, I find I get fewer and fewer pats on the back and words of encouragement. Not that anyone is saying anything bad, they're just not "oh wow, you're still nursing? That's awesome! Good for you." Now it just stops at "oh wow...." That's ok though - I get lots of thanks and gratitude from a certain little man who continues to love his ba-boos (I also get lots of grabbing, twisting, and nursing gymnastics - it's not all cuddles and love).
Anyway, I know that a big reason that Kale and I have had a successful nursing relationship is because of the support we got from the start and continue to receive, so I thought I'd write a few little thank you notes for this weeks Friday's Letters link up.
Dear Canadian Government - Thank you for establishing paid maternity and parental leave for an entire year. Figuring out how to nurse and getting into a rhythm takes time. I'm sure this is at least partly why breastfeeding initiation in Canada is nearly 90% and in the US it's around 75%. Similarly, while only 13% of US mom's are exclusively breastfeeding at 6 months, 17%* are in Canada.
Dear Work Place - Thank you for giving me the flexibility and support I needed to continue breastfeeding after I returned to work. I went back to work after 8 month maternity leave (Kris took the remainder of our parental leave). For the first four months I worked from home a couple days a week so I could continue to nurse Kale (who was being taken care of by our nanny while I worked). I pumped at work until Kale was 1 and no one ever questioned whether I was making up the time, taking too long, etc. After Kale turned 1, I continued to go home for lunch every day to nurse Kale. If I was late getting back to the office, no one complained or gave me a hard time.
Dear Midwives and Doula - Thank you. Thank you. Thank you. Those first weeks were TOUGH. You all encouraged me, gave me confidence, and hooked me up with a lactation consultant when I needed it. You came to my house to check and see how breastfeeding was going and made extra visits when I called in tears.
Dear friends and family - Thanks for being cool people and not batting an eye when I started to nurse Kale without a cover and in public. Thanks for not giving me your "opinion" about whether or not I should nurse past 1. Thanks for recognizing that Kris and I know what's best for Kale and for supporting our decision to continue extended breastfeeding.
Dear Kris - Thank you for being the most supportive breastfeeding partner I could have ever asked for. For waking up with me every time I nursed Kale during those first few months. For supporting my decision to continue nursing our son into toddlerhood. For giving me space when I needed it. For understanding and respecting the bond that nursing has given Kale and I.
Dear Kale - Thank you for putting up with my assertive let-down and sticking with me while I figured it all out. Thank you for being a fast and efficient nurser. Thank you for giving me milk-drunk smiles and giggles. For looking at me with love and gratitude while latched on. Thank you for making night-weaning fairly easy and for understanding and accepting "not right now."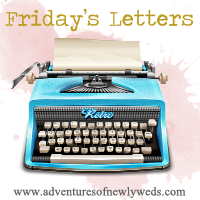 *Ali commented below that she was surprised that the rate of women breastfeeding exclusively at 6 months was only 17% in Canada. It's probably worth pointing out that exclusively means just that - no other cereal, baby food, etc. Most parents do introduce food by 6 months. When I looked further, I found that about 54% of Canadian women were still breastfeeding at 6 months, compared to 35% in the United States.