I've been eyeing this link-up for awhile and I finally thought I'd join in! Here are the Sunday Social questions this week:
What is the name of your blog and how did you come up with it?

Harvesting Kale. I'm hoping the play on words is pretty obvious. Here's a hint - this blog has nothing to do with growing the leafy green vegetable and everything to do with a kid who happens to share the namesake of a leafy green vegetable.
What do you love the most about blogging?

Connecting with other mom's. I don't have many friends with kids that live close to us, but I've been able to build some really meaningful friendships online through blogging. Some of which I've been able to take "offline," like with Lisa of Love3 and Meg of Two Steps Forward. Which means we can have "blogfamous*" play-dates.
Blogging is also a creative outlet for me. I enjoy writing and photography and design and playing around with photoshop. It's a nice change from 9-5.
What are your 2 favourite posts you've written?

This is a tough one. I don't know if these are my absolute, without a doubt favourites, but they're definitely up there -
Kale's birth story. Because basically it's the most amazing story I've ever had the privilege of telling (and in first person! Bonus!).
The best weekend (ever). While I was flipping through my posts, trying to find a favourite, this one popped up and made me smile so much. Not just because there is an incredibly adorable picture of Kale with no pants on wearing rain boots, but because it reminds me of exactly why I started this blog - to capture the amazing and the beautiful in my family's simplest moments.
What is something you'd want to tell someone just starting out in the blog world?

People blog for different reasons and those reasons evolve and change over time. Being aware of this can save you a lot of feelings of resentment, judgement, and inadequacy. Take time to reflect on the reasons you blog. Allow yourself to explore. Figure out what you like about other blogs and let it inspire you. No one is exactly how they are on their blog.
Biggest blogging learning experience you've had?

This is something I'm still learning - something I'm always trying to come to terms with in the back of my mind. There are three people that I have been close with in the past (two of whom I would have considered among my best friends) that have chosen not to have me in their life anymore. Before you go on thinking that I must be a horrible person, I should note that the reasons are all different and complex. Ok - one thinks I'm a horrible person (I'm not, I swear!).
What I'm learning, or learning to accept, is that despite this - they still have access to a big part of my life through this blog. Even though they've shut me out of theirs, this blog still welcomes them into mine. And I struggle with the unfairness of the situation.
Heavy stuff, right? Moving on...
Give us three blogs we NEED to be following that you love.

I'm a fan of people who blog the every day. Blogs that aren't drowning in giveaways and sponsor showcases. Blogs that don't show post after post of DIY's and pinterest projects (reminding me of all the time I don't have). I like blogs that are simple, with lots of white space. I like when bloggers post pictures that show messy living rooms and kids with mismatched outfits. And yes, I like pretty blogs. With pretty pictures (Documenting Delight), and pretty words (E Tells Tales), and pretty perfect looking lives (Rockstar Diaries). I like those too. But they're not my favourite. Here are three that are:
Ot and Et.
Saige Wisdom.
The Stork and the Beanstalk.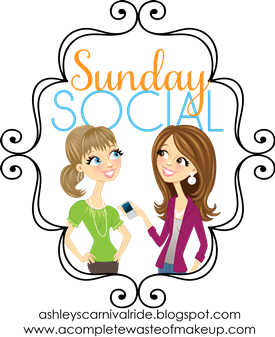 * Fistpumps to my (IRL & BLOG) friend Emily @ Hope Squared for coining this term.